A Shared Office Space for Fun, Collaborative, Business Minded People
Contact us for Pricing & Availability
This is a space for fun, collaborative, business-minded people. Let your creative juices flow in our newly finished podcast studio!
Whether you are looking for a place to record, film or podcast here is all that's available in our studio: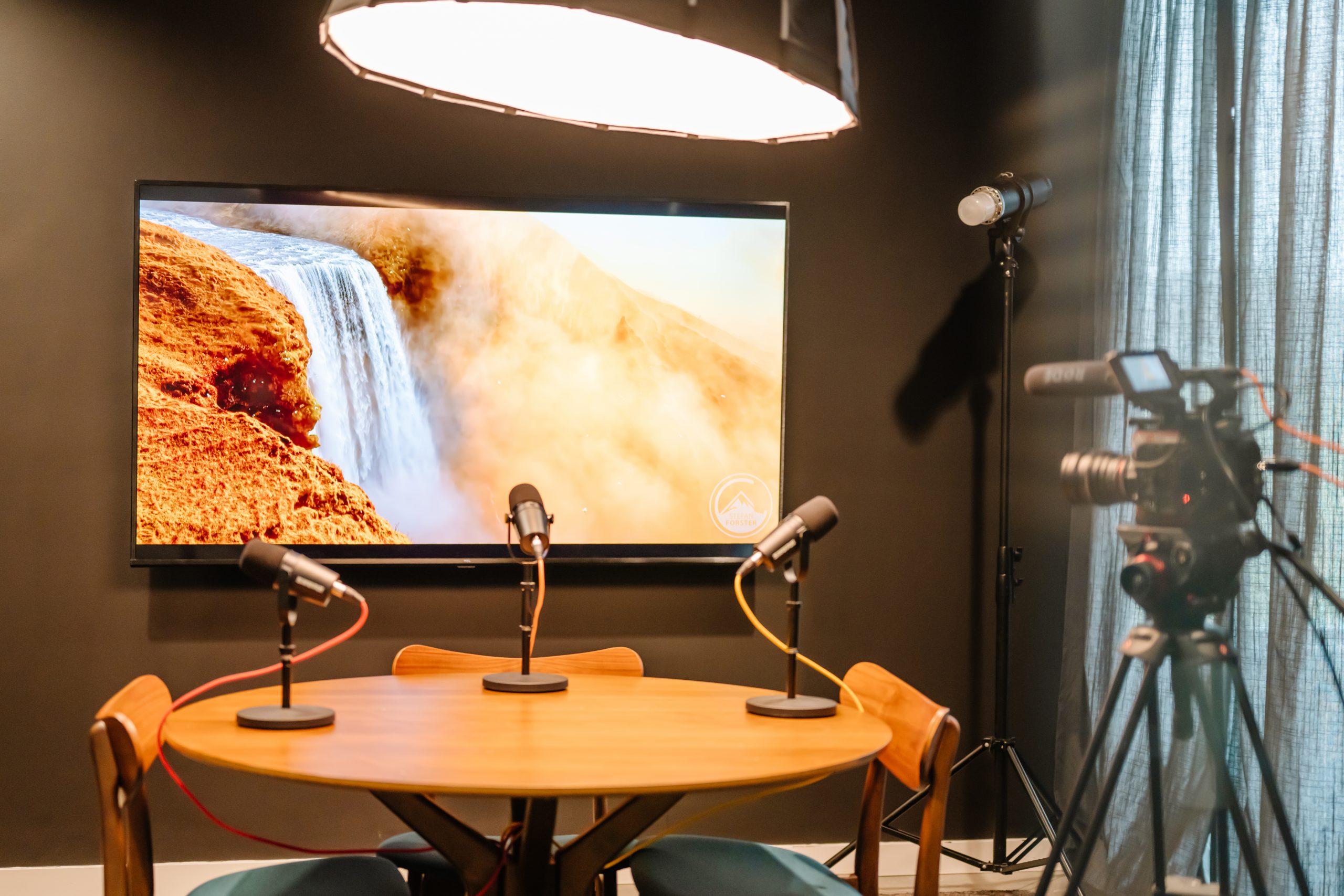 Full service equipment for a 4 person podcast
Rodcaster Pro Mixer
Shure MV7X Microphones + Headphones
75″ TV
Aperture Lighting
RGB Background Lighting
Video Switching Available
3 x 4K Cameras
Atem Mini Pro ISO – Video Switcher
Host an event in the spacious Westlund Building lobby or let your guests take in the views on the roof top patio!
Contact us for more details on event pricing.
If you would like to learn more or book a tour, give us a call or send a message and we would be more than happy to assist you. We look forward to hearing from you!
JOIN THE COMMUNITY